Making Goju Ryu Karate Work
Masaji Taira Hanshi
New Zealand Seminar 2017
Dunedin 21-22 October 2017
Auckland 28-29 October 2017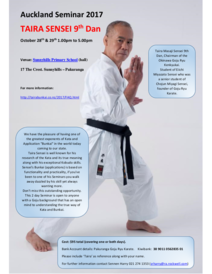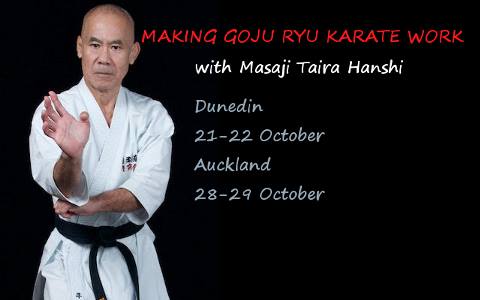 The Dunedin seminar has been and gone. A great success. We will be doing it again about the same time next year.
The Auckland seminar is happening soon, please contact Sennen Harry Sensei if you'd like to come

There is more information here including session times and locations. It will be updated and we will update the FaceBook event as the event nears.

In the meantime visit http://gojuryukenkyukai.com for more information about the Okinawa Goju Ryu Kenkyukai and Taira Sensei's worldwide seminar schedule.